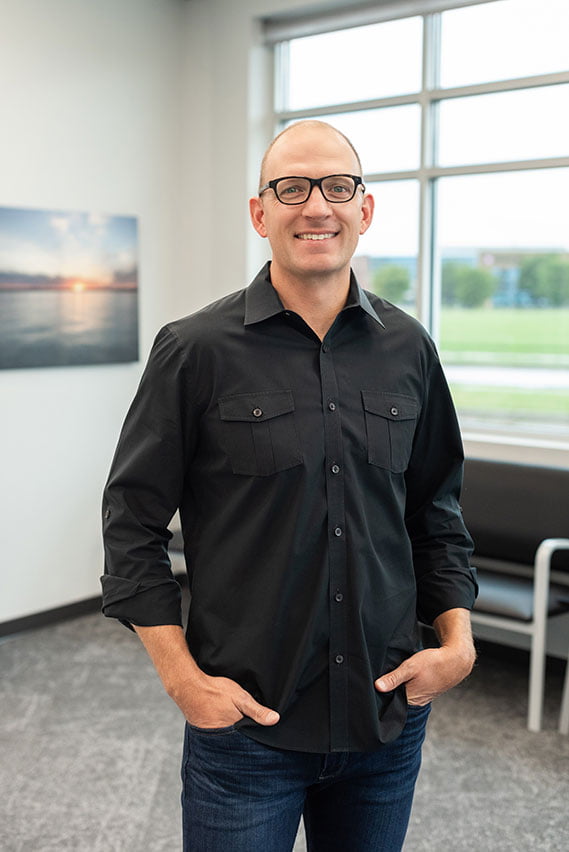 Barrett Hall, DDS
Barrett Hall, DDS, grew up in Tulsa, Okla., and knew he wanted to be a dentist when he was still attending Jenks High School. Hailing from a long family line full of dental-care professionals, becoming a dentist was a natural fit for Barrett. He attended Baylor University as an undergraduate before attending the University of Oklahoma College of Dentistry (OUCOD). He was on both the President's and Dean's Honor Rolls at Baylor and at the OUCOD and, additionally, was elected to the National Honor Society. Barrett undertook a residency in Advanced Education in General Dentistry with emphasis on surgical, cosmetic and complex restorative dentistry.  Conversant in all aspects of dentistry, Barrett also spent time as a part time clinical instructor for dental implant surgeries in the AEGD residency program at the OUCOD. 
In 2007 Dr. Hall married his wife Lindsay, who is also a dentist, after meeting in dental school. They live in Norman, OK with their three children, Breece, Rose, and Banner. Dr. Hall enjoys hunting, golf, watching OU athletics, and most of all, spending time with his family. They are also outspoken advocates for foster care, having been foster parents to a beautiful little girl for 3 years.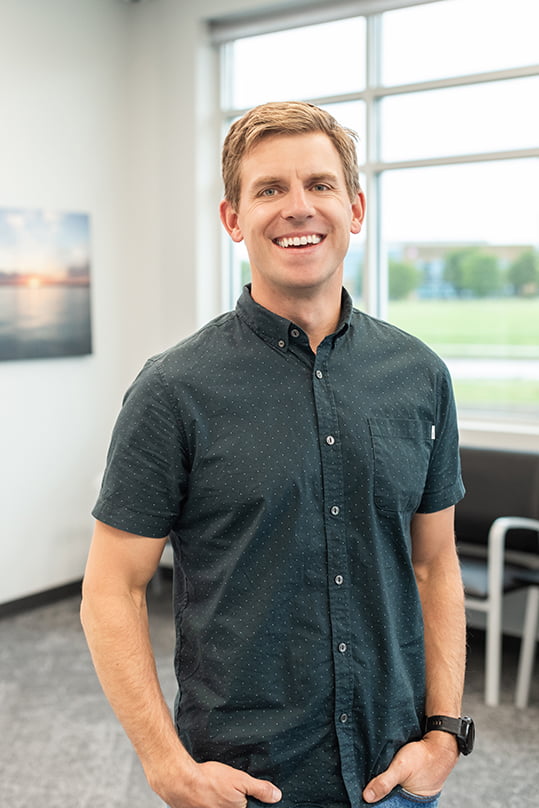 Dan Morris, DDS
Born and raised in the Tulsa area, Dan attended Jenks High School with Barrett. An Oklahoma State undergraduate (2006) and University of Oklahoma College of Dentistry graduate (2010), Dan worked as an electrician's apprentice throughout his entire college experience. He learned that he enjoys working with his hands and especially likes the mechanical aspects of dentistry. In fact, Dan was recognized upon graduation by the Academy of General Dentistry as the top graduate who exhibited the greatest interest, knowledge and proficiency in the field of general dentistry. As a professional, he undertook a residency in Advanced Education in General Dentistry (AEGD), where he learned implants and advanced restorative and surgical treatment, completing his residency in 2011. Dan focuses on the delivery of quality care, from simple to complex procedures, in a way that is comfortable for patients.
 In 2008, Dan married Annie and together they have four children, Ezra, Jude, Finley, and Ari. When he's not practicing dentistry, Dan enjoys running, spending time outdoors with his children, and backpacking. Working Hours
Monday and Wednesday: 8:00am - 4:00pm
Tuesday and Thursday: 8:00am - 3:00pm
Friday: 8:00am-2:00pm